Top of the morning to you, good Sir/Ma'am!
Let's kick off the weekend with some unusually powerful stuff. Innocent-looking maybe, but DEADLY powerful.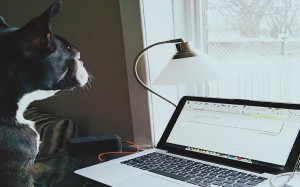 Let's get straight to it.
These are some of the MOST powerful email subject lines I've ever seen, created or dared to run:
1. "Can I do you a favor?"

2. "Are you still interested in X?"

3. "Did you hear about Clooney doing X?"

4. "My favorite way to make a million bucks"
Okay, let's just go with these at first, alright? Let's dissect them so you'll know how they work.
Subject line #1: Nobody, and I mean NOBODY can resist a favor. Free and cheap stuff is everywhere, but a favor has no monetary value explicitly attached. Just an honest to goodness offer to help out with whatever it is you need helping with. Irresistible.
Subject line #2: Think about it. The people who joined your list at some point in time probably did so because of an explicit interest they had in mind. You presented yourself as the answer, so why not remind them of it! As a bonus, you can then feel free to follow up with an offer because you've been clear and upfront about it.
Subject line #3: This one's pretty obvious, isn't it? Combine your audience's interest with a known celebrity (can be in the niche or decidedly not) to create curiosity AND an expectation of unexpected value. Can't go wrong with this one. Just make it unique, timely and interesting. You don't want to look like you're manipulating anyone, right?
Subject line #4: You may think the reason this one works is because of the million dollars? It's not. This works because it implies there's something that works really well, and that they're about to get their hands on it. The immediacy, the promise, and yes the scale – it all works together.
See how simple are the elements involved in powerful, effective email copy? Simple works when coupled with powerful marketing psychology. So take your cues and keep watching this space… 😉