CarCast time! 😀
This one got sparked while on the road, fresh off the phone without some fellow coaches and mentors in the online business space.
Press play and follow along:
[video_page_section type="youtube" position="default" color="#dd9933″ btn="light" heading="Personal Attention in Coaching" subheading="Provide the best possible value" cta="Let's Go!" video_width="1080″ hide_related="true" hide_logo="true" hide_controls="false" hide_title="false" hide_fullscreen="false"]https://www.youtube.com/watch?v=Cu30izuoLME[/video_page_section]
Comments?
Sound off below or get in touch!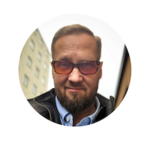 PS. If you're interested in dramatically improving your copywriting skills AND how to use those to scare up some frightening amounts of business – my Copywriting Mentorship currently has some slots for the upcoming summer months. Go ahead, check out the program and book a call, let's talk it out.